Warning: This Wiki Contains Spoilers! Please Read At Your Own Risk.
Welcome to the Gekkan Shoujo Nozaki-kun Wiki

This community is dedicated to providing up-to-date information about the manga and anime series, Gekkan Shoujo Nozaki-kun (Monthly Girls' Nozaki-kun) by Tsubaki, Izumi.
This wiki has 7,450 edits, 242 articles, and 781 images, but many pages are still lacking information and are under construction. Any contributions are much appreciated, so come and help this wiki grow! Contact an admin for assistance.
Synopsis
High school student Chiyo Sakura has a crush on her schoolmate Umetarou Nozaki, who is secretly a shoujo manga artist known as Sakiko Yumeno. When she decides to confess her love to him, Umetarou mistakes her for a fan and gives her an autograph instead. Then, when she says that she always wants to be with him, he invites her to his house, but has her help on some drawings.  Chiyo then discovers Nozaki's secret, but agrees to be his assistant since she has good drawing skills. As they work on his manga "Let's Fall in Love", they encounter other schoolmates who assist them or serve as inspirations for characters in the stories!
Recent Chapter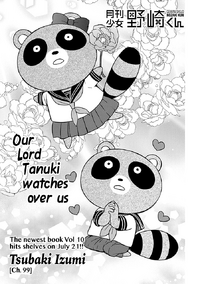 Issue 99

---
Nozaki and Mikoshiba are startled to find a beatiful girl they've never seen before roaming the school grounds. Could she be lost?

It seems she is from an all-girls middle school and is looking for Kashima.
She must be a fan.

Surely, if they let her in the school things will still be alright,
or will things take a turn for the unexpected in this co-ed environment...!

Featured Article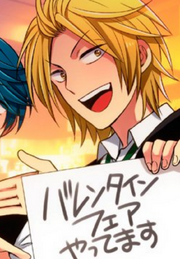 Ryosuke Seo

---
Ryosuke Seo (瀬尾 遼介 Seo Ryōsuke) is the older brother of Yuzuki Seo. He attends an unidentified university and is in the same class as Yukari Miyako, whom he has an unrequited crush on. Ryosuke works part-time as a waiter at a café.
Featured Image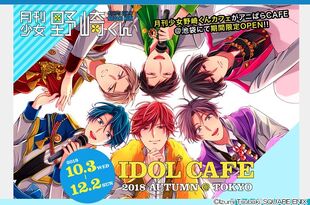 Featured Quote
"I'm not picky about that so whoever's the girlfriend is fine by me! In fact, I'm fine being the girlfriend too!"
Umetarou Nozaki, Chapter 80
Affiliates
Contact me to request for affiliation.